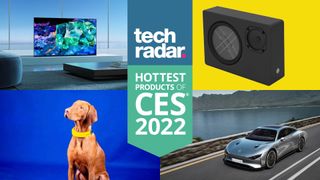 While CES 2022 wasn't quite the full-blown, in-person event organizers were hoping for, the massive electronics show in Las Vegas, Nevada, still managed to deliver a stellar line-up of exciting technology.
There's so much happening at CES, but there are always some announcements that really grab our attention and for those products, a highly coveted Hottest of CES 2022 TechRadar award is in sight.
The TechRadar team spent all week voting on and debating over our favorite CES 2022 launches. What you'll find below are the results: The 20 hottest products from this year's show.